Bukkawaste offers homeowners and commercial businesses a safe simple and flexible waste collection service designed around you without contracts. From 140L bins to 1100Ls all sizes are covered.
Flexible collection dates suited to you making Bukkawaste the perfect for your waste.
Homeowners can book a bin collection from £10 where commercial customers have the option to create a recurring collection date to suit their needs.
We collect all bins from your home General waste, cardboard, tin and plastic glass and Garden waste. You can also add extra bin bags too.
If you have the wrong waste in the wrong bins it's not a problem. We can still collect contaminated bins. So if the council refuse to collect your bins we definitely won't!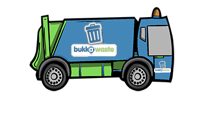 Site Clearances
We can collect any large or bulky items such as sofas, garden debris or home improvement waste or full house clearances. Simply use the photo quote option on the app bukka site clearance and we will reply within 24 hours with a quote! You accept or decline it couldn't be easier.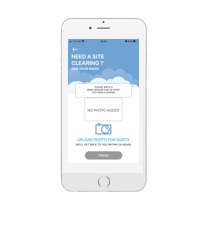 Check our reviews on our Facebook page we offer a 5 star service to match our 5 star reviews.