Too big for the bin? How to clear bulky rubbish
October 16, 2020
Are you looking to dispose of worn-out or broken furniture, white goods, electrical equipment or any item that's just too big for your wheelie bin?
Whether you're clearing a house or commercial property or simply need to get rid of a washing machine that no longer works, you'll be keen to remove any unsightly mess within and around your property as soon as possible. But it's vital to dispose of waste properly to protect the environment, avoid complaints from neighbours and also avoid the risk of being fined for not disposing of items in the correct manner.
Many people are often confused and in a quandary about how to clear unwanted items from their property. Hiring a commercial skip for house clearances is one option but can be very expensive. You can book your council refuse collection service to remove one or two large items but you might have to wait because of limited availability and the cost can also be prohibitive. There's always the option of taking larger items to your local waste disposal facility but you might need a suitable vehicle and a permit to do so. With high costs and sometimes confusing rules of what you can and can't dispose of, it can be a little off-putting.
There is another solution though. If you're in north west England, you can register with the friendly and experienced team at Bukkawaste for a quick collection and authorised waste disposal service at an affordable rate. Why not try out our App or contact us for more details.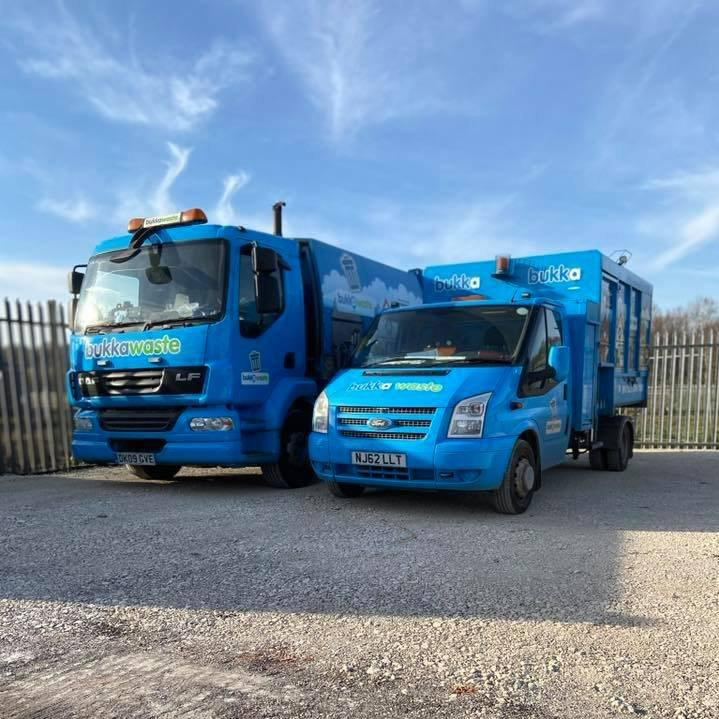 Don't leave anything to chance. You're in safe hands with Bukkawaste. Whether you have a discarded sofa, tired mattress or an unrepairable television, let us collect and dispose of your excess waste in a professional and ethical way.